Top 10 Coolest Mental Disorders That Will Blow Your Mind.
People all around the world affected by many of Mental health conditions. Due to unavalibility of cure, very a small percentage of people are forced to live with disorders. Even some conditions are so rare that doctors are even afraid of them. Many health professionals may never want to encounter them in their medical carrier
Some mental disorders, such as anxiety, can occur naturally. Others are the result of brain trauma or other injuries. Some mental illness can scary even for the sufferer and here are a few disorders that are especially scary but cool also. The following are the top 10 coolest mental disorders that will make you amazed:
1. Schizophrenia
Schizophrenia is a mental disorder that interferes a person's ability to think, manages emotions and decision making. When schizophrenia is active, delusions, hallucinations and lack of motivation like symptoms can be observed. The complexity of schizophrenia may help explain why there are misconceptions about this disorder. Many people believed that schizophrenia is related to personality disorders but it is not.
Researchers believe that a number of genetic and environmental factors contribute to causation, and life stressors may play a role in disorder's onset and course. The scientist is still not sure about the cause of these disorders.
2. Bipolar Disorder.
Bipolar Disorder is also termed or known as Manic Depression. It is a mental disorder that causes periods of depression and periods of abnormally elevated mood. It also is known to bring severe high and low moods and changes in sleep and behavior. There are four basic types of bipolar disorder, that is, Bipolar I Disorder, Bipolar II Disorder, Cyclothymic Disorder, other specified and unspecified Bipolar.
In Bipolar Disorder, the dramatic episodes of high and low moods do not follow a set pattern. There are always chances of several mood switching of person. These episodes can happen over a period of weeks, months or sometimes over years as well.
3. Gourmand Syndrome.
It is a rare condition that sometimes occurs in people who sustain injuries to the right frontal lobe. These people usually developed passions for gourmet food. It was first described by Regard and Landis in the journal Neurology. The most famous case of gourmand syndrome developed in a Swiss stroke patient. It is characterized by intense urges for eating, thinking, talking about fine foods.
4. PICA
PICA is a condition that involves the eating of items that are not considered as food. This may include dirt, paint, rock, hair, etc. It leads to intoxication in the infant which can results in impairment in both physical and psychological growth. In many cases, it can also lead to surgical emergencies due to intestinal obstruction. It is usually found in pregnant women, children, and people with mental disability such as autism.
There are actually laboratory tests for pica. Instead, the diagnosis is made from a clinical history of the patient. This diagnosis usually includes tests for anemia, blockage in intestine and effects of toxic substances which are being consumed by the patient.
5. Diabulimia.
Diabulimia is a term used to describe the person with eating disorders in diabetes, especially in diabetes type I. In this person is restricted to insulin to order to lose weight. It is also known as ED-DMT 1. Diabulimia is not recognized as a formal diagnosis by the medical or any psychiatric communities. It does not have a separate diagnostic code so a person's specific diagnosis will depend on their eating disorder behavior.
It mostly affects women. Females of all ages have high chances to get disorder when they have type 1 diabetes. Some 30% of teens hold back to their treatment in order to shed pounds. It usually happens when you skip the insulin you need.
6. Alien Hand Syndrome.
Alien Hand Syndrome is basically a situation which body loses its control over hand. The hand starts working independently which can be described as an involuntary complex goal-directed activity of one limb. It is also known as Strangelove Syndrome. There are basically many cases after which syndrome has been reported. Such as surgery on the corpus callosum, with brain tumors, degenerative diseases of the brain. It usually occurs in adults and can highly affect children. It is linked with to brain surgeries that seperate the two hemisphere of the brain.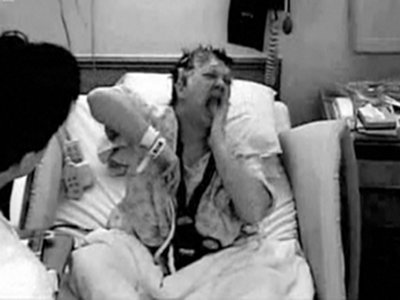 7. Cotard Delusion.
Well, this is one of the coolest mental disorders. Cotard delusion syndrome is a mental disorder and also known as Walking Corpse Syndrome. It a rare condition marked by the false belief that you or your body parts are dead, dying, or don't exist.
The main symptoms of Cotard Syndrome is nihilism. It is actually believed by the body that nothing has any value and meaning and nothing that really matter exists. The body always suffers from a condition such as being dead or they're being decaying. Many people feel this over entire body and many on specific organs, limbs, or even their soul.
Cotard Delusion also seems to associated with many neurological conditions such as brain infections, brain tumors, stroke, epilepsy, etc.
8. Exploding Head Syndrome.
It is a type of parasomnia. Parasomnia are stages of sleep disorders that occur during flux between sleep and waking. Exploding Head Syndrome is not dangerous, but it can be terrifying. A person usually suffering from this syndrome always encounters alarming loud noise while they are falling asleep.
During this syndrome, there are always auditory hallucinations as the are falling asleep. Many irritating noises such as gunfire, explosion, shouting, cymbals can be reported. There are also many cases in which a person has experience flashes of bright light or feel an electrical experience.
9. Foreign Accent Syndrome.
It is a medical condition in which the patient develops a habit of uncommon accent foreign accent which is not related to the native's accent. The accent is usually not related to the local accent or is the accent of the place of origin. It can occur due to stroke and sometimes brain trauma or development problems. The symptoms usually occur from distorted articulatory planning. Speech may be altered in terms of timing and tongue placement so that is perceived as sounding foreign.
Foreign Accent Syndrome has been documented in cases around the world, including accent changes from Japanese to Korean, British English to French and Spanish to Hungarian. Some common speech changes associated with this syndrome is fairly predictable errors, consonants are a substitution, deletion or distortion or voicing errors.
10. Alice In Wonderland Syndrome
Alice In Wonderland Syndrome is a syndrome which is disorienting a neuropsychological condition that usually effects perception or imagination. This syndrome is also known as Todd's syndrome. There are many conditions in which a patient suffers. There are many cases which are reported as distortion in visual perception as well as size distortion also occurs in other sensory modalities as well.
It is usually associated with a migraine, brain tumor and psychoactive drug use. It also has been found out that abnormal blood flow in the part of the brain is also playing a significant role in the causation of this syndrome. Individual may have chances to experience hallucination or illusions of expansion. The diagnosis can be presumed when other causes have been ruled out and if the patient presents symptoms along with a migraine and complains of onset during the day. Simply drugs are used for the treatment of Alice In Wonderland Syndrome in a case of migraine.